Australian immigration and asylum
What are the Nauru files? How to read and interpret them – explainer
Using our interactive, you can access the 2,000 incident reports from the Australian-run immigration detention centre
• Read the Nauru files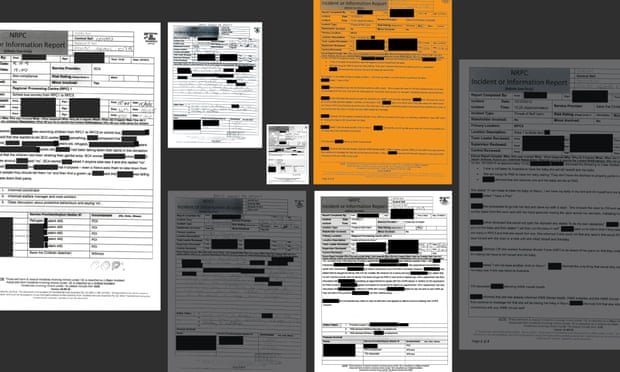 What are the Nauru files?
The Nauru files are the largest set of leaked documents published from inside Australia's immigration detention system.
They are a set of more than 2,000 incident reports from the Nauru detention centre, written by guards, caseworkers and teachers on the remote Pacific island. They set out every reportable "incident" on the island. Such events include attempts at self-harm, sexual assaults, child abuse, hunger strikes, assaults and injuries. While some of these cases have been reported by the Guardian and other news organisations, the logs set out in detail the totality of harm caused by prolonged detention in Australia's notorious offshore detention camps.t
he Nauru files: the lives of asylum seekers in detention detailed in a unique database – interactive
Read incident reports written by staff in Australia's immigration detention centre on Nauru
Read more https://www.theguardian.com/australia-news/australian-immigration-and-asylum
Like many other countries around the world, Australia has privatised its immigration detention centres. But Australia has gone a step beyond other countries: it has exported its detention centres offshore – to Nauru and to Manus Island in Papua New Guinea. Any asylum seeker who arrives by boat in Australia is immediately placed in one of these facilities and told they will never be resettled in Australia. The policy is a hardline deterrent established to "stop the boats" – a familiar slogan in Australian politics.